A Video Game Music Blog
May 20
Anonymous asked: Could I post up some of my own original game music?
Yep! Just submit it through the submission form if you have links/videos of your music and I'll have it up usually the next day (or same day if I catch it while online).
May 19
[video]
Lots of Weird Orchestral Music!
Hey There! I'm Kairi Blodeuyn, and I make lots of weird Orchestral music for games!
Check it out!
May 08
Howdy folks
Just want to let you folks know that I do plan on uploading music again soon…just finishing up some classwork and projects. Hope your finals are going well everyone!
Mar 31
Mar 18
Mar 16
Music for a 1950s Video Game (SFW)
http://blog.bastamusic.com/2013/02/album-release-music-for-1950s-video-game.html
Yoga Fire! - Street Fighter 2: The World Warrior: A Tribute Album
Hello. I just released a solo album covering every theme from SFII:TWW with live instruments.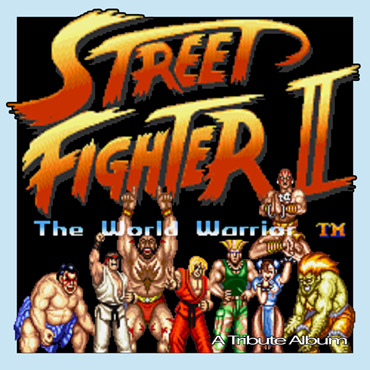 Free Download at: http://yogafirewa.bandcamp.com/
Feb 06
Halved, the first concept videogame soundtrack
Halved is a little story about a person who has lost his purpose in life. The music reflects it with 6 particular tracks, the acts of the story.
Button Masher - An Epic 30 track Video Game Remix album
Hey guys, I'm Doni. I made a VGM remix album that is pretty fresh. It's got electro, dubstep and chillout tracks from games like Pokemon, Final Fantasy, Castlevania and tons more. It's also totally free to download! Get started at my youtube page and if you like what you hear, download links are in the description! Hope you like it!!
Feb 04
"Chrono Jigga" - A Jay-Z/Chrono Trigger Mashup Project by 2 Mello
Hello everyone! I'm Scrub Club Records artist 2 Mello and I just wanted to tease my newest project, a full album combining Jay-Z lyrics with Chrono Trigger-sampling hip-hop beats. Here is the first single, a mix of Jay-Z's "Ignorant Shit" with Chrono Trigger's "Wind Scene", on Soundcloud. Thanks for the listen!
 https://soundcloud.com/madhatter-mcginnis/2-mello-ignorant-scene-jay-z

Here are links to my social networks if you want to contact me!
www.facebook.com/2mellomakes
@MelloMakes on Twitter 
Matthew Herbert Creates Experimental Music for iPhone Game
The British electronic producer and sound artist Matthew Herbert has created an experimental interactive soundtrack for the iPhone game PENTAPUZZLE, which is now globally available from the App Store for use on iPhone and iPod touch.
The game features a unique integration of music and gameplay.  Placing and removing puzzle pieces adds and takes away various layers in the music making PENTAPUZZLE, a musical puzzle as well as an actual puzzle.  Additional sounds have been hidden in the game and once found will allow the player to perform a jam session in addition to the main score.
PENTAPUZZLE is available for free from the App Store and users are encouraged to play the game using a stereo headset to enjoy the full audio experience.
About Matthew Herbert
Matthew Herbert has released several albums under different aliases, including the highly acclaimed Bodily Functions in 2001, which was recently reissued.  He produced Roisin Murphy's debut album, Ruby Blue,and has remixed R.E.M. and Moloko, to name but a few.  Matthew Herbert also has a programming credit on Björk's album Vespertine and he created several tracks on her Biophilia remixes, released in 2012.  Together with Harry Gregson-Williams, he created the soundtrack for the Ridley Scott/You Tube movie, "Life in a Day".
Download from App Store: https://itunes.apple.com/app/PENTAPUZZLE/id525412665?mt=8
App audio: https://soundcloud.com/pentapuzzle/pentapuzzle-sample-audio
App trailer: http://www.youtube.com/watch?v=_pC8XFhsrbU
App gameplay: http://www.youtube.com/watch?v=hNKRdLL1lFY
App gameplay: http://pentapuzzle.com